By Selcuk Gultasli at Today's Zaman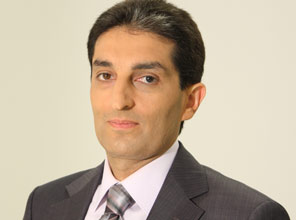 The Journalists and Writers Foundation (GYV), the Swiss Dialogue Institute and the University of Geneva jointly organized a peace summit titled "Mobilizing Civil Society for Building Peace" at the UN Center in Geneva on October 24.
Gulen inaugurated the conference, which was held in the building where 70 percent of the UN's activities are held, where more than 9,500 UN staff work and 176 out of 193 UN members are represented by ambassadors. Gulen was not there physically, but the hall was packed when his message was read aloud by German historian and journalist Jochen Thies.
The event attracted a great deal of attention, as evidenced by the participation of renowned individuals, including Hassan al-Benna's grandson Tariq Ramadan; Ela Gandhi, the granddaughter of Mahatma Gandhi, whose statue stands in the garden of the UN Center; and Gunnar Johan Stalsett, from the Norwegian Nobel Committee. A total of 800 renowned figures from 50 countries participated in this gathering.... (continued)
Read FULL ARTICLE